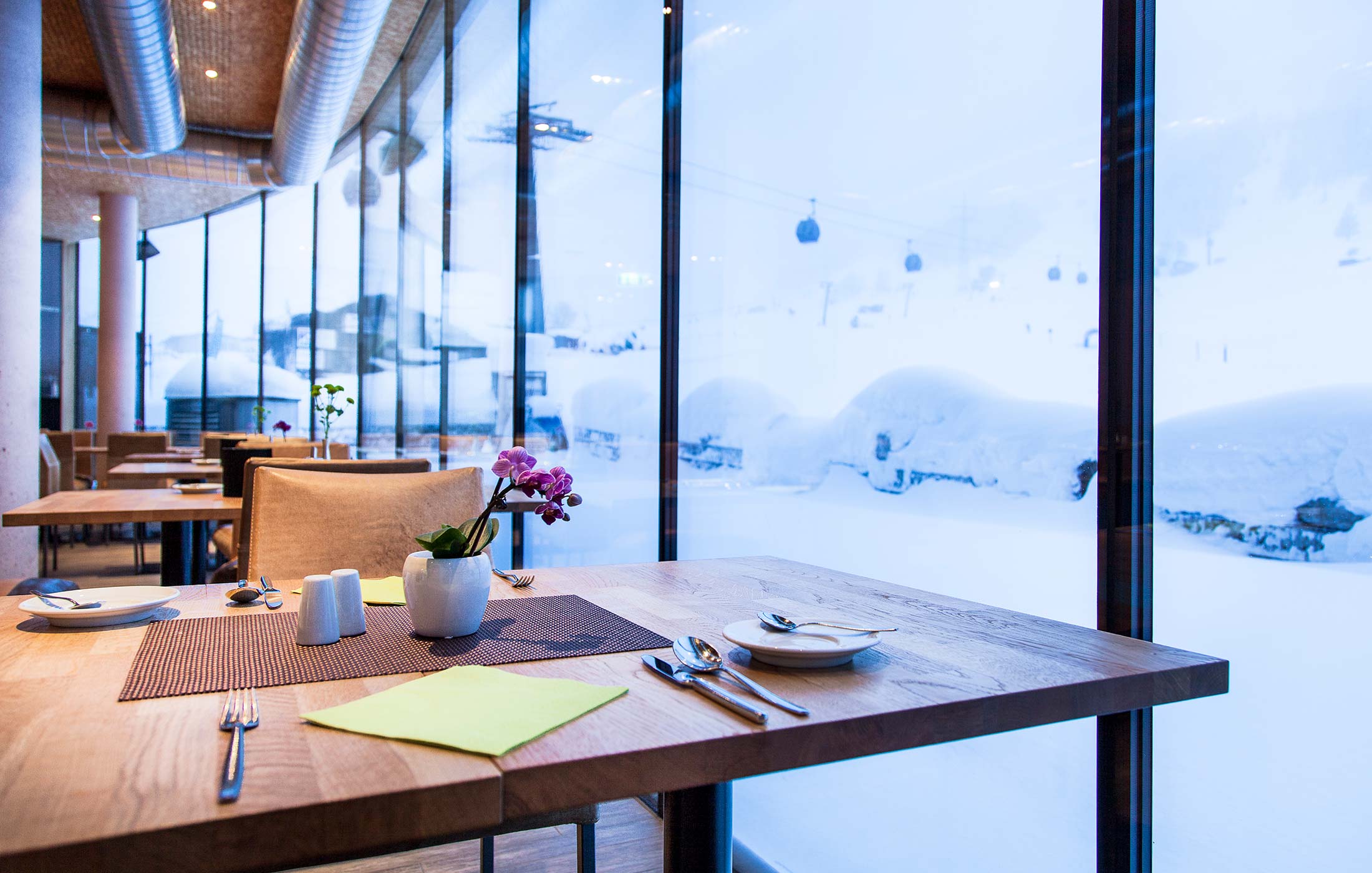 Tasting the good Life
The Arlmont Restaurant
Dining at the ARLMONT is inspired by passionate artistry, innovation, and locally sourced ingredients.
The restaurant is setting the stage for a memorable dining experience with its warm, stylish atmosphere, intimate lighting and stunning mountain views. Savor a wealth of sumptuous dishes inspired by local ingredients and multicultural flavors.
Enjoy the moment, is enjoying life: therefore we try to arrange your stay in our restaurant, relaxed and enjoyable as possible. Our kitchen team is already looking forward to welcome you.
The Arlmont Restaurant: A place where you can enjoy without haste. A place allowed to laugh. A place where you can fully indulge in the food.